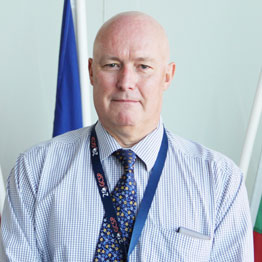 Alan Sheldon
Alan joined the Special Constabulary (Volunteer Police Force) in 1978 and worked on the London Borough of Haringey for 26 years rising to Special Inspector. He was awarded the London Borough Volunteer of the Year Award by Haringey Council for his work in dealing with anti-social behaviour brought about by the night time economy within the area.
In 2004 Alan joined the Specialist Crime Department at New Scotland as the first ever volunteer police Inspector within the department. Here he set up "specialist volunteer police units" which brought in experts from industry and academia as volunteer police officers to work alongside full time officers. This made available the very latest technology and expertise to help deal with complex crime. Alan set up several specialist units including; Cyber Crime, Telecoms Intelligence, Art & Antiques, Forensic Accounting and Kidnap.
Alan now spends most of his volunteering time working with the Art & Antiques unit on National and International enquiries.